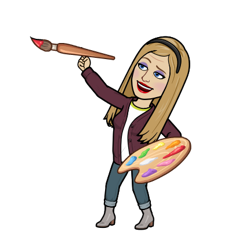 Mt. Bethel's Marvelous Art Specialist, Mrs. Trosclair, Presents:
The Art Garden
Does your child love working in the garden and crafting beautiful things?  In Art Garden, students will work collaboratively to create art installation projects for the gardens at Mt. Bethel.  We WILL be outside and we will DEFINITELY get dirty!
Program led by Mrs. Trosclair
Mondays 2:30-3:30 (Grades 3-5)
Max: 25 students per session
Cost: $235
Around the World
Around the World is a cultural exploration for students in Grades 1 and 2.  Students will experience diverse cultures from around the world through their arts and crafts.
Program led by Mrs. Trosclair
Wednesdays 2:30-3:30 (Grades 1-2)
Max: 25 students per session
Cost: $235
Fall 2022: 9/12/22-12/2/22
NO CLUBS on 9/26-9/30 (FALL BREAK) &11/21-11/25 (THANKSGIVING BREAK)
11/8 (makeup will be 12/6/22)