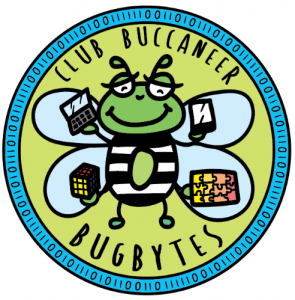 Coding with young children opens their eyes to the world inside of computers, as well as the world around them. Software is the language of our modern world. While not every child will grow up to be a software engineer, it's crucial they understand computational thinking as it combines math and logic and helps promote higher levels of problem solving. Programming is shown to be beneficial to cognitive development, working the language centers in the frontal cortex in unique and powerful ways. When we increase our computational thinking, our brains form new neural connections while strengthening existing ones.
Club Buccaneer's latest FACT Club offering, BugBytes: Jr. Coding and Problem Solving, will provide your young child with opportunities to increase their computational thinking and ability to tackle mental challenges in new and creative ways. Each week, your child will develop computational thinking skills through both digital and analog methods, including:
Osmo Coding
Scratch Jr.
Tynker
LEGO Coding Express
Hour of Code
Kodable
Brain training exercises including fun logic games, puzzles, brain teasers and more!
Thursdays 2:30-3:30
Led by Ms. Griffee
Offered to MBE students K-2nd  
Maximum 25 students
Cost: $240