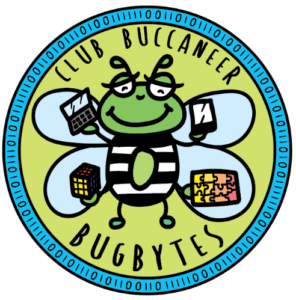 Coding is the new literacy of the 21st century.
We all know how to use smart devices, but we really need to know is how they work and why?  Learn the secrets of coding to find out.
Once you know how to code, the sky is the limit and one day, you could be a leader in technology.  Leaders in technology are the stewards of our future and hold the power to make the world a better place for all citizens of the 21st century.
In BugBytes Sr., we use kid friendly games and lessons to demystify coding languages while still teaching all skill levels from beginning to advanced coding!
From beginner to advanced coders, learn to code with Blockly, Java, Python, Swift and analog programs for a full and fun coding experience in Bug Bytes Sr.
Program Led by Ms. Kurtz
3rd-5th Grade
Thursdays 2:30-3:30
Max: 22 Students per session
Cost: $240